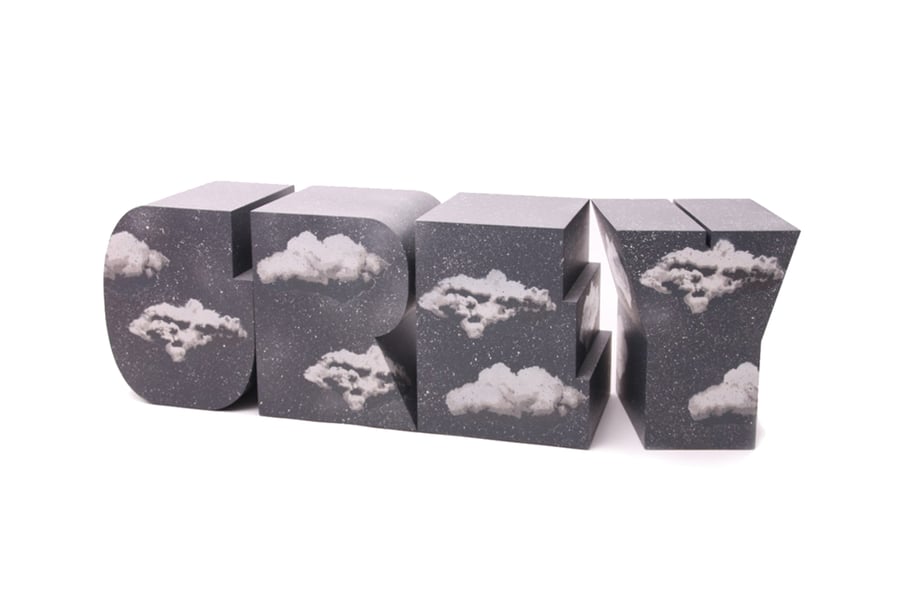 GREY - Buchstabenhocker / letter stools
€

24,999.00
GREY - Das G aus dem Schriftzug ist der allererste Buchstabe der jemals von diesem Alphabet gefertigt wurde (2009). Quasi Dagobert Ducks Glückspenny. Ein Echtheitszertifikat wird mitgeliefert. Entstanden in Zusammenarbeit mit dem Stencilartist theYOUNG.
Die Buchstabenhocker von Sascha Grewe und seinem Label artcanbreakyourheart sind bunte Objekte, die als Sitzhocker, Beistelltisch oder als typografisches Möbel neue Akzente setzen. Die individuellen Hocker werden komplett in MDF gefertigt und können in 250 fröhlichen Farben lackiert werden. Optional auch in offener Variante, als Bücherregal oder mit Schublade erhältlich. Da die Buchstaben in 100% Handarbeit hergestellt werden, können alle 26 Buchstaben, Zahlen und Zeichen nach individuellen Wünschen gefertigt werden.
Material: MDF lackiert
Maße: 4x 44x35x35cm (H/B/T)
GREY - The G letter is the very first letter ever made by this alphabet (2009). So to say Dagobert Ducks fortune Penny. A certificate of authenticity is included. Created in collaboration with the stencil artist theYOUNG.
The letter stools of Sascha Grewe and his label artcanbreakyourheart are coloured objects that set new highlights as stool seat, side table or as typographic furniture. The personal stools are completely made of MDF and can be varnished in 250 happy colours, optionally available in an open variant, as bookshelf or with drawer. Because of being done by hand a hundred per cent all 26 letters, figures and characters can be produced individually.
Material: MDF lacquered
Dimensions: 4x 44x35x35cm (H/W/D)